There is never a shortage of things to do in Mason County, Michigan! The state of Michigan itself is known for its beautiful outdoor attractions, from water bodies to thick forests, as well as lots of indoor museums, amusement parks, and much more. Mason County is especially scenic, given its proximity to Lake Michigan.
Whether you live in the area or are planning a visit, check out this quick list of 5 things to do in Mason County, Michigan. Be sure to check ahead for weather-related or COVID-19 closures, and bring masks for everyone in the family in case of requirements. Otherwise, enjoy your time in this beautiful, quaint area!
1. Big Sable Point Lighthouse
Located along the eastern shores of Lake Michigan in the Ludington State Park, the Big Sable Point Lighthouse is an active, working lighthouse with an updated black and white flair. The lighthouse requires a 3-mile round-trip hike to get there and back, but visitors often state it's well worth the trip. If you love lighthouses or are just looking for something unique to visit while on the beach, check out the Big Sable Point Lighthouse! For more information and directions to the park, visit their website at https://www2.dnr.state.mi.us/parksandtrails/Details.aspx?id=468&type=SPRK.
2. Historic White Pine Village
This outdoor village offers a collection of 19th-century buildings, giving visitors a glimpse of life just a few centuries ago. You can learn about farming, lumbering and woodworking, sports, and even music that was so popular in the area back then. The village museum also offers historic photographs, newspaper clippings, obituaries, and much more. For directions and updated hours and admission prices, check https://historicwhitepinevillage.org/.
3.Nordhouse Dunes Wilderness Area
Within the Manistee National Forest, the Nordhouse Dunes Wilderness Area offers some 4 miles of untouched beach along Lake Michigan. The dunes are an excellent spot for anyone who loves a bit of rugged nature along the beach, including long grasses and steep sandy dunes. The area is open 24 hours a day, 7 days a week, so check their website at https://www.fs.usda.gov/recarea/hmnf/recarea/?recid=18770 for directions and more information!
4. Sandcastles Children's Museum
If you're looking for something indoors to do with your children, check out the Sandcastles Children's Museum. This interactive museum offers a number of attractions for children of all ages but especially for preschoolers, and exhibits include a nursery, dollhouse, climbing wall, and much more. There is an admission fee and the museum has been closed on and off due to COVID-19 restrictions and precautions, so be sure to visit their website at https://www.sandcastleschildrensmuseum.com/ before planning a visit.
5. Hamlin Lake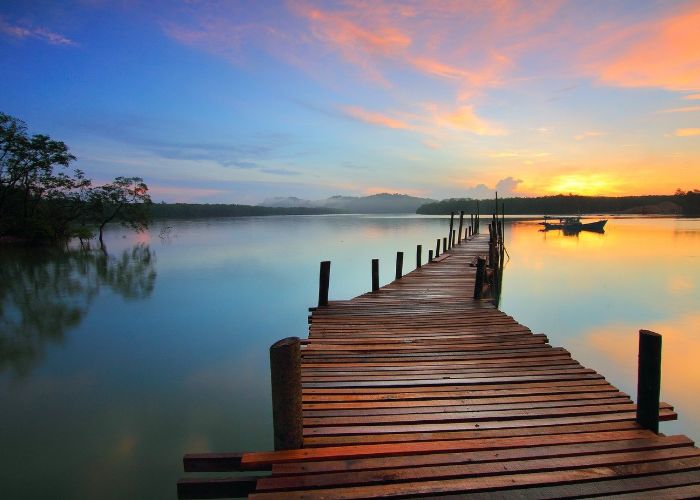 When you're ready to pull out the poles and bait, check out Hamlin Lake for some topnotch fishing. This manmade lake is known for offering an amazing catch no matter the zone you try. The lake is also an excellent spot for relaxing on the water and enjoying the scenery around you. For more information and a map of the lake's various fishing zones, visit https://www.visitludington.com/stories/hamlin_lake_fishing_map.
ProClean Power Washing Lansing is proud to offer this short list of 5 things to do in Mason County, Michigan, and hope you found it especially helpful. At ProClean Power Washing Lansing, we know there are so many amazing sights and sounds throughout the entire Lansing and Mason County area that no homeowner should be stuck at home on the weekend, attempting their own power washing in Mason County. For a clean and pristine home without the hassle of DIY power washing, call the experts at ProClean Power Washing Lansing for roof washing, exterior house washing, gutter cleaning, and all other power washing you need to have done. We offer FREE quotes and guarantee customer satisfaction with every job.