Are you searching for some new restaurants in Fowlerville, Michigan? If so, you're certainly in luck! The city and nearby areas offer lots of great opportunities for dining out.
In addition, many restaurants today still offer no-contact delivery, for those who prefer to eat in. To that end, check out this list of 6 great restaurants in and around Fowlerville you're sure to enjoy!
1. Duke's Pizza Plus
Duke's Pizza Plus is known for their homemade pizzas boasting generous toppings. However, you might also check out their ribs, pasta, fresh salads, and more. In addition to favorite toppings, you can also order an outdoorsman pizza featuring elk, venison, and buffalo! To browse the menu before heading out, visit their website:
https://www.dukespizzaplus.com/
2. Fowlerville Farms Family Restaurant
As the name implies, Fowlerville Farms Family Restaurant offers a wide range of family favorites you're sure to enjoy. One classic you might try is the strip steak, always cooked to perfection. Two, check out their full list of pizza options, perfect for the whole family!
Restaurant hours vary and, like many businesses, they might close during inclement weather. So, if you're ready to visit, check out their Facebook page for directions and other vital info:
https://www.facebook.com/Fowlerville-Farms-Family-Restaurant-120218467994178/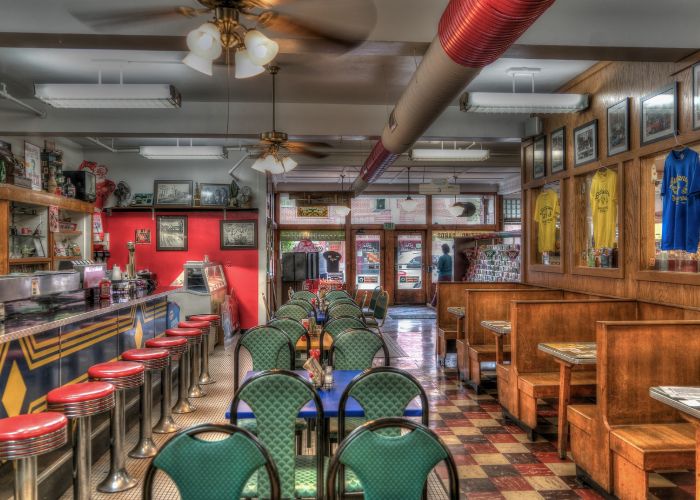 3. The Feed Bag Café
When you're ready for casual classics, head over to The Feed Bag Café on Grand Avenue in Fowlerville. This all-American café offers a range of favorites served in large portions sure to fill you up! For current hours and exact directions, check out their Facebook page:
https://www.facebook.com/Feed-Bag-Cafe-172159013756/
4. Olden Days Café
Established in 1992, the Olden Days Café is a true throwback to classic, family-owned diners offering outstanding homemade fare. Menu items include mile-high burgers, classic chicken dishes, sandwiches, and breakfast items made to order. Check out their website for more information:
https://www.oldendayscafe.com/
5. The Pizza Box of Fowlerville
Also boasting some of the best pizza in town, be sure to check out the Pizza Box of Fowlerville the next time you're out. Chefs at the Pizza Box are always trying new menu ideas including BLT pizza and Philly steak pizza! For current hours, directions, and their full takeout menu, visit their Facebook page:
https://www.facebook.com/ThePizzaBOX.Fowlerville/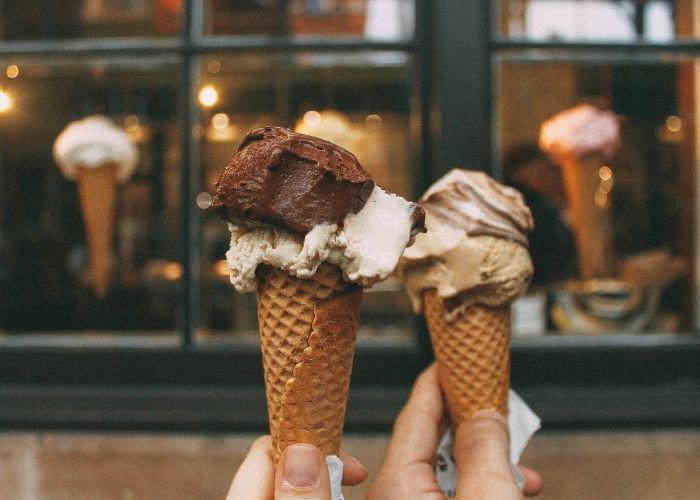 6. DairyVille Ice Cream
When it's time to satisfy your sweet tooth, head over to DairyVille Ice Cream! This classic ice cream and burger shop offers a range of classic items, specializing in Michigan fare. Enjoy A&W root beer, Dearborn hot dogs, and Ashby's hand-dipped ice cream. However, the store does close periodically when the weather becomes unbearable, so be sure to check their Facebook page as needed:
https://www.facebook.com/DairyvilleTreats/
ProClean Power Washing Lansing is happy to offer this quick list of Fowlerville restaurants to our readers. We hope you found it helpful! Since the city offers so many great outdoor activities and attractions, why spend your weekends power washing? Instead, call our expert Fowlerville power washing contractors for professional cleaning! One reason to trust our crew is that we have over 20 years of experience. Two, we always offer FREE price quotes. So, why keep putting it off? Call us today and we'll get you started with all the expert pressure washing you need to have done.