Roof cleaning of a Lansing home is an excellent choice for protecting shingles and other materials from damage while also ensuring your house looks its best. Regular roof washing removes layers of dirt, soot, air pollution residues and storm debris, prolonging the life of the roof and restoring its color and appearance.
Because Michigan's climate is often unpredictable, many homeowners wonder if there is a right or wrong time to schedule roof cleaning in Lansing, to ensure weather conditions don't interfere with that work and to ensure maximum benefits. A Lansing pressure washing contractor is the best choice for advice on how to ensure you keep your property clean throughout the year, but note some added tips to consider. You can then discuss your options with a power washing company in Lansing and know you'll make the right decision for your home's upkeep and care!
One Caution Against Summertime Roof Cleaning in Lansing
Summer is an excellent time to consider pressure washing services in Lansing as you don't often need to worry about rain interfering with the work, and you can enjoy a clean roof while relaxing on your deck or patio. However, one caution to consider when it comes to summertime roof cleaning in Lansing is that cleansers and detergents tend to dry out in hot summer sunlight. That residual detergent might leave behind a sticky, unsightly mess.
To ensure you don't leave any cleansers behind, invest in the services of a Lansing pressure washing contractor rather than managing roof cleaning on your own. A professional power washing company ensures all cleansers are rinsed and removed and that your home's roof is clean and free of any residues and debris.
Schedule Fall Roof Cleaning in Lansing if You Entertain Outdoors
If you love to entertain friends at family at your home and especially if you cook out during summer months, you might consider fall roof cleaning for a Lansing home. Outdoor grills, fire pits, and other such features tend to create lots of soot and smoke which then settle onto a home's exterior walls and roof. Roof washing of a Lansing home removes that dirt and debris, protecting shingles and other materials throughout the year.
Note, too, that outdoor entertaining also typically means that you spend quite a bit of time working on your property's lawn, no doubt spreading fertilizer and chemicals and cutting it as needed. All that debris also becomes airborne and ends up on a home's roof! Regular fall roof washing in Lansing removes those residues and keeps shingles and tiles in good condition.
Choose Roof Washing After a Busy Travel Season
While Lansing's Capital Region International Airport isn't quite as busy as other locations, it might see an increase in plane traffic during holidays and summer months, and when there are special events in and around the city. Those added flights and planes overhead mean more engine soot and other residues settling onto roofs!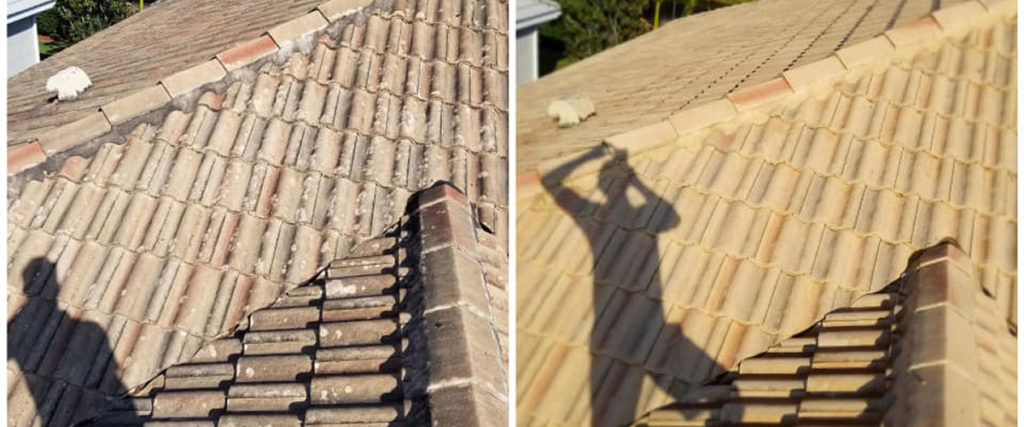 If it's been a particularly busy travel season, perhaps due to political rallies at the state's capital or big games and events at Michigan State University, consider roof washing in Lansing. A thorough cleaning will remove drying, damaging soot and other engine emissions and ensure your home's roof looks clean and pristine.
Don't Put Your Home on the Market Without Roof Washing!
Homeowners often question the purpose investing in exterior house washing in Lansing if they're just going to sell that house! While you might not be around to enjoy your newly cleaned roof, walls, and outside surfaces, keep in mind that potential homebuyers often judge houses by their appearance and not just their overall condition. A dirty, unkempt house covered in layers of dirt and dust is often a turnoff to buyers no matter its location, size, or price, and might make potential buyers wonder if a homeowner has neglected other everyday maintenance tasks!
Investing in a roof washing in Lansing before putting that home on the market is an excellent way to make your home as presentable as possible. Your roof will look like new and potential buyers might be more attracted to your home versus any other on the market when you have it pressure washed from top to bottom!
Schedule Roof Washing in Lansing After Strong Storms
Michigan weather is so unpredictable that strong storms can pass through anytime of the year! Those storms often leave layers of debris on a home's roof; that debris wedges itself between shingles and flashing, loosening them. Wet debris clinging to a home's roof also increases the risk of mold, mildew, and other unhealthy, damaging contaminants.
If storms have passed through the area, it's good to consider a thorough roof wash for a Lansing home, as well as needed exterior house washing, driveway pressure washing, and other such services. Power washing services remove damaging debris while also reducing the risk of mold and mildew, keeping your home clean and in good condition.
Try Roof Washing Before Scheduling a Roof Replacement
If your home's roof is looking a bit rundown, drab, and neglected, why not consider a thorough roof washing before scheduling a roof replacement? Homeowners are often surprised at how fresh and new a roof looks after pressure washing services and might realize that the roof was more dirty than it was old and worn!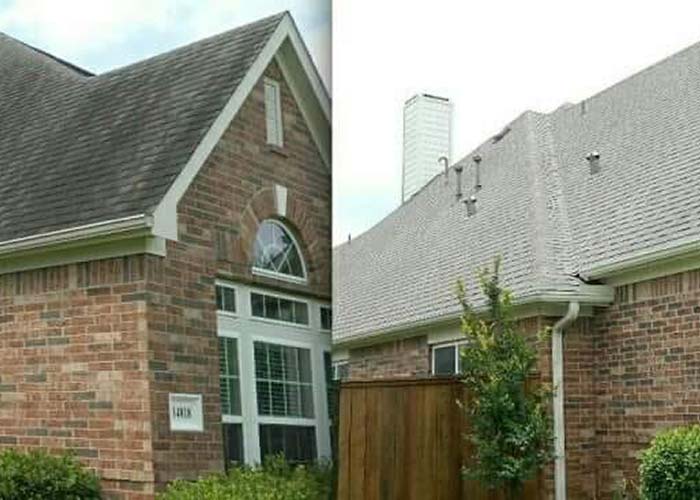 Removing dirt, soot, air pollution, and layers of storm residues also help to extend the lifespan of your home's roof, as these debris dry out shingles and work their way between roofing layers. A good roof cleaning in Lansing can also let a roof inspector note areas of needed repairs and evaluate the roof's condition properly. He or she might also recommend some shingle replacement or other such fixes rather than an entirely new roof altogether!
Keep these points in mind when trying to decide on the best time for roof cleaning in Lansing. Your pressure washing contractor can also note a suggested schedule or time that's best for your property, so you know your home is in good condition and always looking its best.